In Loving Memory Of Staci Stephens
We miss you so much!
2007 Timber Creek High School (TCHS) Yearbook - A beautiful tribute to the life of Staci Stephens was published in the 2007 TCHS Yearbook. These two pages consisted of a re-cap of Staci's life and journals. Countless hours were spent making sure the pages reflected Staci's love for Jesus along with her family and friends. A special thanks goes out to David Gooldy for his countless hours of dedication. Through this yearbook page, the lives of students at TCHS were once again impacted.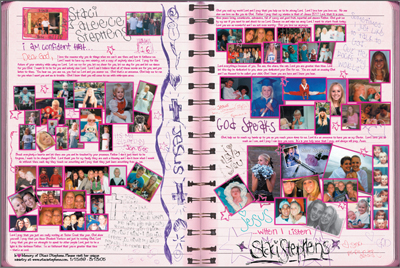 Click here to download the yearbook page
TCHS Baccalaureate 2007 - Staci was remembered at the TCHS Baccalaureate service as one of Staci's close friends shared how Staci's passing made her re-evaluate her life and follow Jesus. Today, this girl is a changed woman because of Staci's life and death.
TCHS Graduation 2007 - At the TCHS Graduation ceremony at the Amway Arena, a pink rose was placed on an empty chair in remembrance of Staci's life. Staci's picture was shown and her close friend shared how much Staci is missed.

A tribute to Staci was placed in the 2006 TCHS Yearbook. This page reflects Staci with her family and friends along with a portion of her testimony.
Click here to view Staci's Yearbook page that was in the Timber Creek Year book for 2006.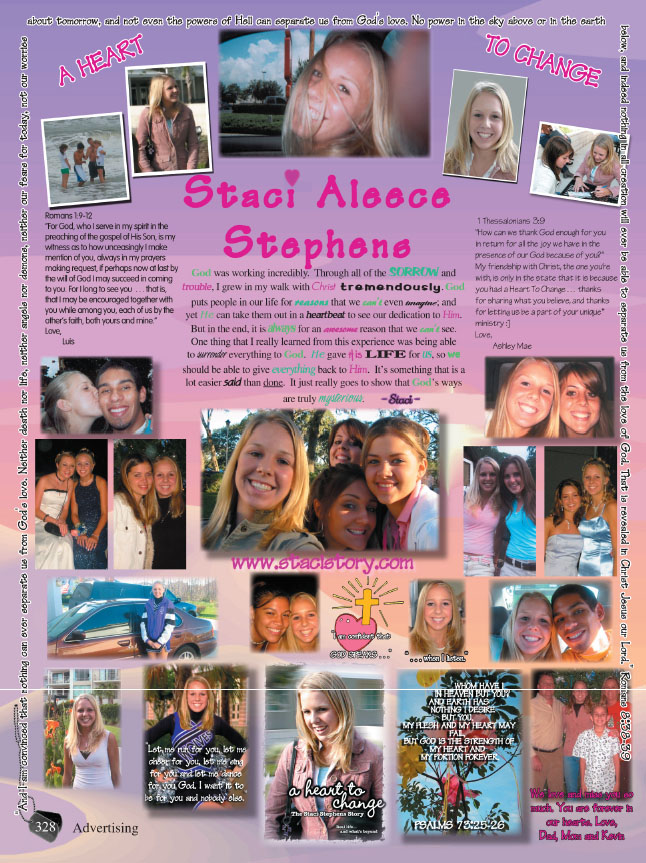 Click here to download the yearbook page
Dave Gooldy put together some beautiful slideshows of Staci. Click here to view them: 
Timber Creek Memorial Service Remembrance Slide Show
Staci Stephens Reflections Video
2004 Student Venture Photo Shoot
We planted a tree in honor of Staci at Timber Creek High School located at 1001 Avalon Park East Blvd, Orlando, Fl 32828. We hold memorial tributes to Staci before school on various occasions such as year anniversary and birthdays.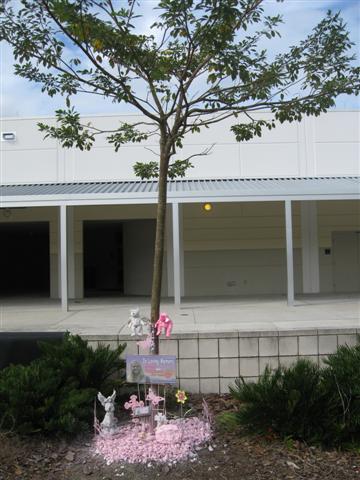 Staci's Memorial Tree at Timber Creek High School 2007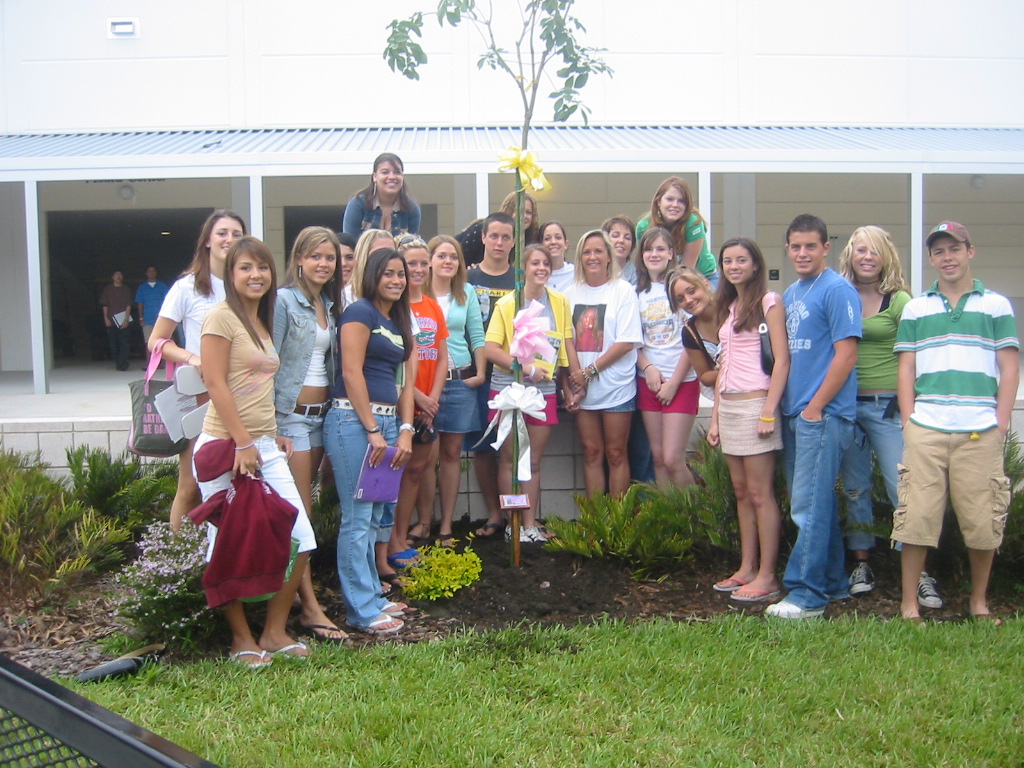 Planting of Staci's Tree at TCHS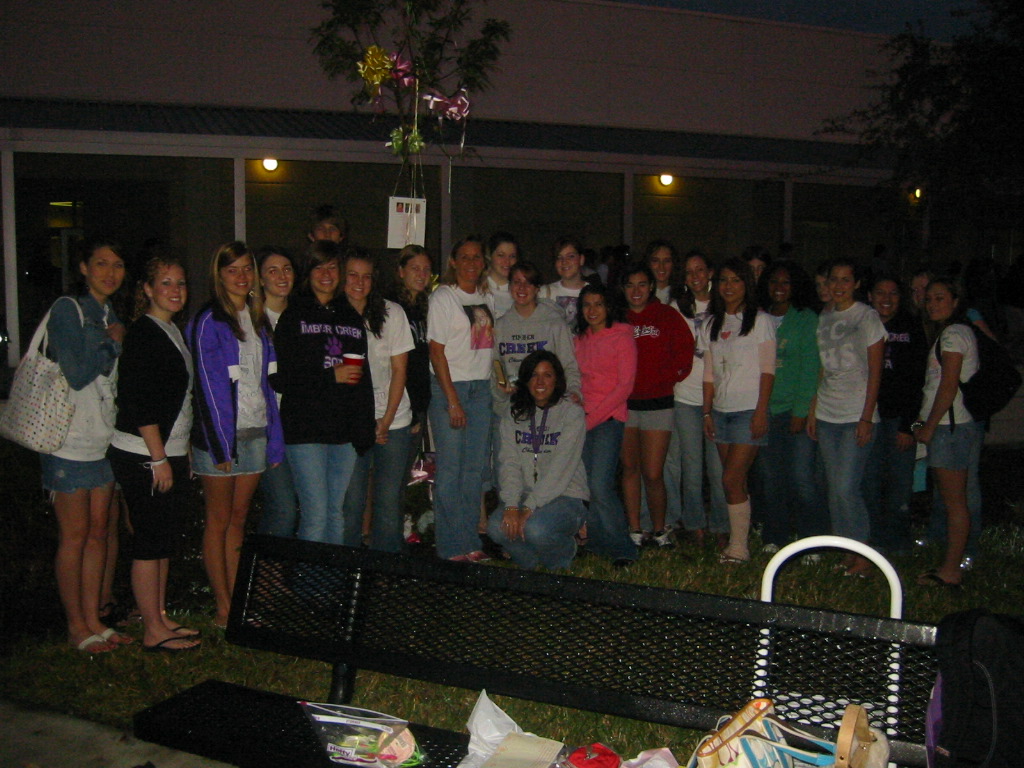 Staci's 17th Birthday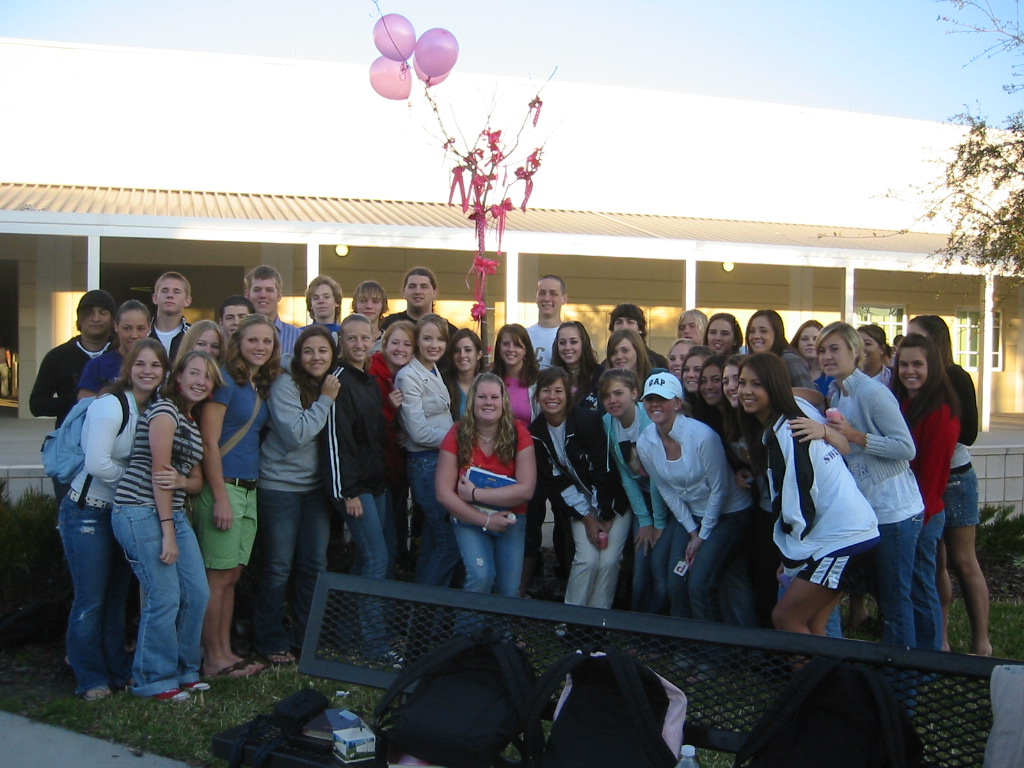 One year without Staci – Candlelight Vigil
Staci's award winning DVD, "A Heart to Change, The Staci Stephens Story" was passed out to every student at Timber Creek High School in January of 2006. This was an amazing thing that God did. Timber Creek is a public high school and the gospel was shared through out the school. An answered prayer that Staci prayed constantly.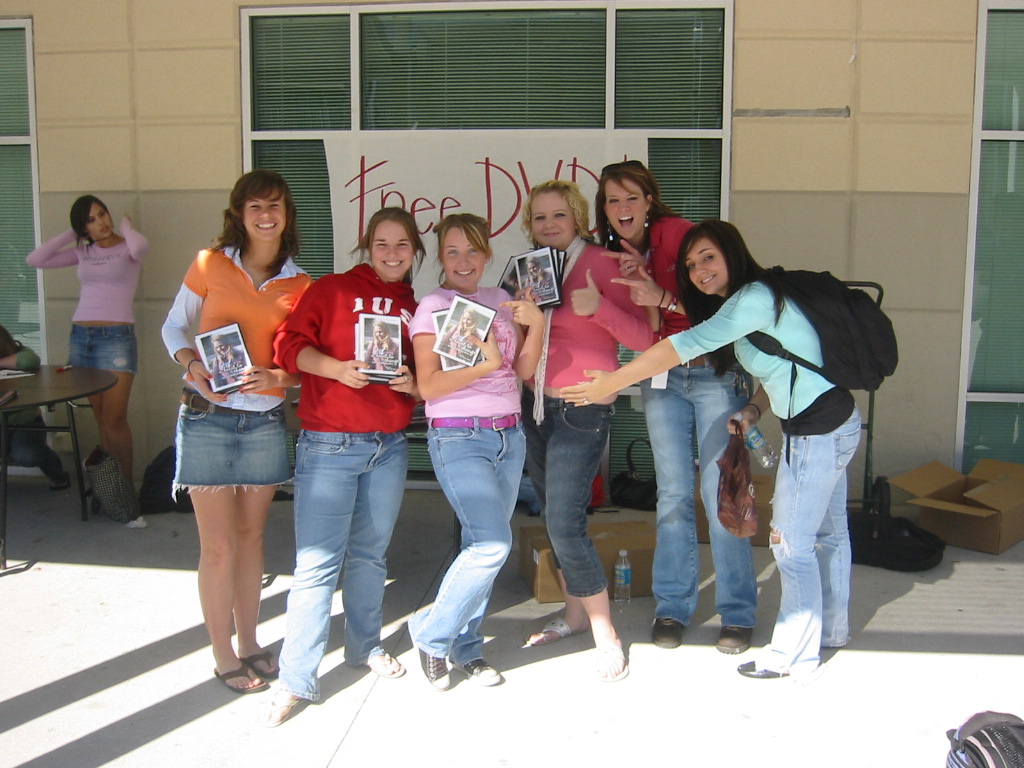 For more information about Timber Creek, please see their Web site at http://www.tchs.ocps.net/index2.htm
The Lighthouse Report is a broadcast ministry of Campus Crusade for Christ. The program is an energizing short radio feature that encourages Christians to share their faith in new and exciting ways. This program is shared all over the world!
Steve Douglass, President of Campus Crusade for Christ delivers this 1 – 2 minute radio broadcast of faith. On 21 September 2005, He spoke about Staci, titled, "Staci Stephens – a Lighthouse Legacy."
Click here to listen to the song
For more information about the lighthouse report, see http://www.lighthousereport.com.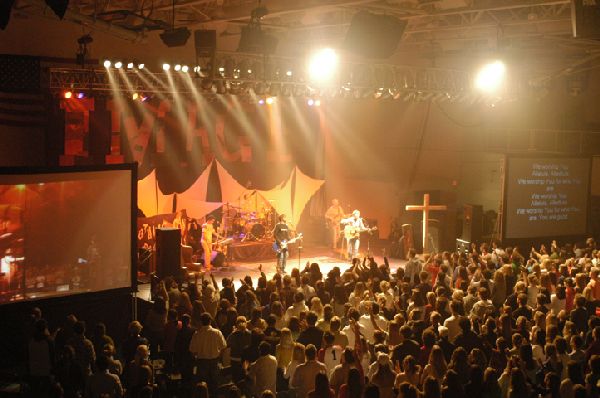 On Monday night, March 12, Student Venture held a memorial service for Staci. The Band, Tenth Avenue North (www.tenthavenuenorth.com) performed worship songs as hundreds of students, teachers, and faculty sang along.
They wrote a song in memory of Staci called "Staci's Song."
Click here to listen to the song
This poem was written on Staci's Funeral Pamphlet. We love this poem and Staci liked it too. It was discovered that Ray Paquet composed it into a song. Here are the lyrics: 
If I knew it would be the last time that I'd see you fall asleep,
I would tuck you in more tightly, and pray the Lord your soul to keep.
If I knew it would be the last time that I'd see you walk out the door,
I would give you a hug and kiss, and call you back for just one more.
If I knew it would be the last time I'd hear your voice lifted up in praise,
I would tape each word and action, and play them back throughout my days
If I knew it would be the last time, I would spare an extra minute or two,
To stop and say "I love you," instead of assuming you know I do.
So just in case tomorrow never comes, and today is all I get,
I'd like to say how much I love you, and I hope we never will forget.
Tomorrow is not promised to anyone, young or old alike,
And today may be the last chance you get to hold your loved one tight.
So if you're waiting for tomorrow, why not do it today?
For if tomorrow never comes, you'll surely regret the day
That you didn't take that extra time for a smile, a hug, or a kiss,
And you were too busy to grant someone, what turned out
to be their one last wish.
So hold your loved ones close today, and whisper in their ear,
That you love them very much, and you'll always hold them dear.
Take time to say "I'm sorry," "Please forgive me," "thank you" or "it's okay".
And if tomorrow never comes, you'll have no regrets about today.
© Norma Cornett Marek ~ 1989
**This poem has been claimed by many people, under many titles, including "No Regrets"
It was authored in 1989 by Norma Marek in memory of a loved one.
Here is the song titled, "Tomorrow Never Comes, by Ray Paquet,
Click here to listen to the song
Norma Cornett Marek's Web site is: http://www.heartwhispers.net/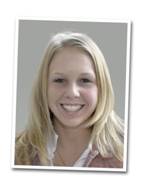 EAST ORLANDO SUN ARTICLE ON STACI
STACI'S MEMORY LIVES ON, ONE YEAR AFTER DEATH
Written by Jessica Seeley, Staff Writer
East Orlando Sun, March 23-29, 2006
Staci Stephens was a sophomore at Timber Creek High School when she died March 13, 2005, due to Viral Myocarditis, a viral infection that attacked the muscles of her heart. But in death, as in her life, there was inspiration. "This is not a tragedy," Kristen Stephens says of her 16-year-old daughter's passing one year ago. A devout Christian, Staci was actively involved in Campus Crusade for Christ and the Student Venture Youth Ministry programs on campus. Also very athletic, she was a junior-varsity cheerleader, a second-degree black belt in karate, a certified scuba diver and a member of the track team.
For many of Staci's friends and her family, her death has been an opportunity to expand their faith. Several people accepted Christ into their lives because of Staci's example. "When she died, I had no other avenue. I was compelled to go to my faith. The only way you can make it is to rely on God," says Kristen. Kristen believes this was the plan for her daughter's life. "He took her in high school on purpose. She left this legacy behind to impact high school kids and parents throughout the world."
Kristen's strength throughout the past year has also come from her daughter's peers. The Monday after her death, over 800 students gathered for a memorial service. Within 24 hours, the kids came together and made a slide show of pictures set to music, arm bands, and T-shirts bearing the words "In Loving Memory of Staci Stephens," along with personal messages to their friend that they still wear on the 13th of every month in Staci's memory.
Ashley Lyon, Staci's close friend, was able to share good memories and funny stories of their friendship at Staci's funeral. "People were confused because I wasn't crying. I wasn't crying because Staci was in heaven. I was happy for her," Ashley says. "We are keeping Staci's legacy going and carrying it on in a positive way," Kristen says of ongoing memorial services and vigils for Staci. "A Heart To Change: The Staci Stephens Story," a DVD put together by Campus Crusade For Christ, was born out of a short interview of Staci talking about her faith in May 2004. After her sudden death, Campus
Crusade decided to create an entire DVD to reach teens worldwide. 
"A Heart To Change" was distributed to 7,000 youth pastors all over the world. High schools in the area now show her DVD in optional meetings. "Kids will accept Christ right after practice," Kristen says of the DVD's impact. Featuring pictures of the school, the DVD was even passed out to all 3,000 students at Timber Creek High School. 
"The administration and the community have been very supportive," says Michelle Beckman, associate director of Student Venture Orlando. Beckman compares Staci with a woman in the Bible who simply sits at Jesus' feet and listens to him and loves him. "She wasn't trying to do it, it just overflowed from her. People never felt judged by Staci, they just felt the love of God," Michelle recalls.
In addition to the DVD, Campus Crusade For Christ decided to establish a Web site in her memory, www.stacistory.com, to share Staci's life and testimony and help others connect with God. "When she died, everyone wanted to help," says Kristen. "We got a lot of flowers. "Money from family, friends and community members was put into an account, which grew into the Staci Stephens' Memorial Scholarship.
The scholarship, given to 16 high school students in May 2005 and 14 in January of this year, helps teens attend Student Venture's annual conferences, Getaway and Fast Break, where Staci first became a Christian and was re-baptized. Recipients are encouraged to follow in Staci's footsteps, living their life for Christ, and to give back by volunteering their time.
Separate from the money used for scholarships, donations will be aimed at Viral Myocarditis research. The Stephens family would also like to organize a 5K run beginning and ending at Staci's alma mater, Timber Creek High School. To mark the anniversary of her death, 50 friends and family members gathered at the yellow-blossomed tree planted in her honor on the TCHS campus on March 7, 2006, for a candlelight vigil.
"Thank you, Staci, for the best 16 years anyone could ask for," Kristen shared in a letter she wrote to her beloved daughter." We miss your smile, your cute laugh, your happy-go-lucky personality, and your love for everything and everybody. We miss your wonderful outlook on your life, how you saw the best in everything. "Staci's friends also shared stories and memories of their relationship with her.
The East Orlando community has responded to the Stephens family's loss and offered support. Local high schools utilize "A Heart To Change: The Staci Stephens Story" to bring teens to Christ, Fairwinds Credit Union in Avalon Park holds Staci's scholarship money. Area churches have also come together, showing her DVD and sharing her inspiring testimony with their youth groups.
Staci will be remembered and missed for different reasons. "She was my friend," says her mother.
If you would like to donate to "The Staci Stephens Fund, Inc.," a tax-deductible 501(c)3 Non-Profit Organization.
To donate via Paypal, Click Here: